our team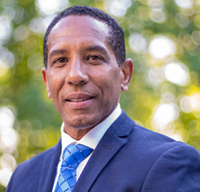 Jose A. Estrella
In 1993, as teenagers, Jose and his wife purchased their first investment home. They continued to invest in real estate since then. In 2007, Jose decided to get his real estate license and focused mostly on the sale of homes to the general public. As a realtor and subsequently as a real estate broker, Jose transitioned to buying, flipping and management of their own real estate portfolio. During his early years of investing in real estate, he mostly focused on two and three family homes. Presently, he concentrate on the management, construction and development of larger buildings.
Background/Education:
Bachelor Degree in Computer Science, University of Massachusetts-Lowell, MA
Real estate agent licensed in Massachusetts
Owner of Jstar Properties, Lawrence MA
License General Contractor
Awarded 2008 Rookie of the Year Honor; Northeast Association of Realtors
---
Wendy Estrella
Wendy Estrella started investing in real estate at a very early age by buying a four family property and occupying one unit along with her husband Jose. Wendy and Jose continued to investing in real estate with very little resources. With the years, they have been able to grow their real estate portfolio. Wendy and Jose have invested in real estate mainly in Lawrence, the city they migrated to as teenagers. They continued their investment journey by acquiring larger properties and completely rehabbed them. They have started to get into new construction of mixed-use properties. Wendy owns and operates her own law practice in Lawrence concentrating in Real Estate Conveyancing Law and Landlord/Tenant Law.